Just-In-Time Training: 90 Minute Impact Training Workshops
Do you want training but find you do not have the time for half day or even a full day of training? Dr. Dan's 90 Minute Impact Training Workshops are just-in-time training workshops designed and delivered for immediate skill application. There are many topics to choose from and are customized to your needs.
Here's how it works:
1 - Pick a training topic
2 - Contact Dr. Dan for a link to a brief 3 question needs assessment
3 - Complete the needs assessment (5 minutes)
4 - Schedule your training with Dr. Dan
90 Minute Impact Training Workshops have the 3 parts:
Part 1: Learn the concept (30 minutes)
Part 2: Practice the concept (45 minutes)
Part 3: Action Plan (15 minutes)
All workshops come with materials that you will use during and after the workshop.
Here is a list of topics (check back often for new additions):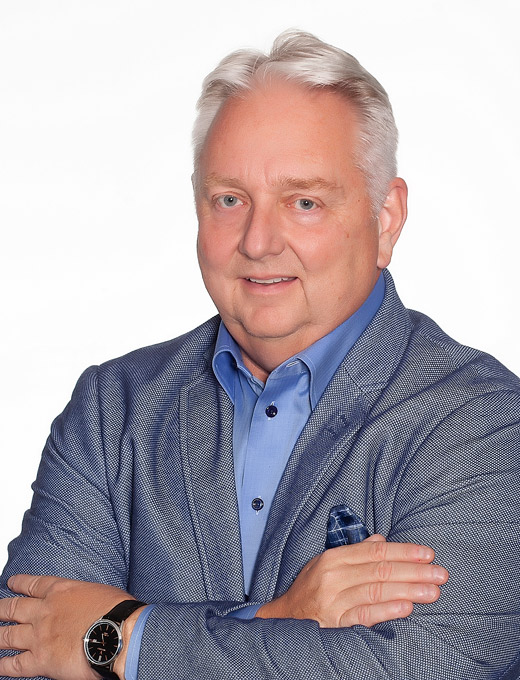 90 Minute Workshops
COACHING SKILLS
---
CS001 - Knowing Yourself: The Power of Self Awareness
CS002 - The Performance and Engagement Based Coaching Model
CS003 - How to Establish Trust and Respect
CS004 - How to Establish Rapport
CS005 - How to Mine for Strengths and Development Needs
CS006 - How to Listen to Understand
CS007 - How to Question Effectively
CS008 - How to Communicate Clearly and Impactfully
CS009 - How to Facilitate a Depth of Understanding
CS010 - How to Evaluate your Coaching Effectiveness
LEADERSHIP
---
LS001 - Leading in a VUCA (Volatility, Uncertainty, Complexity, Ambiguous) Environment
LS002 - Leading in a Virtual Environment
LS003 - Experienced Employees / High Performers
LS004 - Leadership Pipeline Development
LS005 - Leadership Brand Development
LS006 - New Role Success
LS007 - Work-Life Alignment
LS008 - Personal Leadership
LS009 - Leadership Mindset
LS010 - Having Difficult Conversations
LS011 - Performance Coaching
LS012 - Uncovering Individual Strengths
LS013 - Uncovering Individual Development Areas
LS014 - Positive Mindset
ORGANIZATIONAL EFFECTIVENESS
---
OE001 - Getting Things Done Cross Functionally
OE002 - Best Practice Sharing
OE003 - Improvisation
OE004 - Creative Problem Solving
OE005 - Facilitating Virtual Meetings
OE006 - Core Business Insight
OE007 - Execution of Strategy and Projects
OE008 - Process Improvement
OE009 - Systematic Innovation
OE010 - Guiding Organizational Change
OE011- Personal Marketing
OE012 - Better Adboards
OE013 - Intrinsic Motivation
OE014- Agility
OE015 - Strategic Thinking
---
OE016 - Enterprise Thinking
OE017- Career Mission Clarity
OE018 - Career Progression
OE019 - Influence Without Authority
OE020- Influence at the Senior Level
OE021 - Impactful Communication
OE022 - Building and Enhancing Trust
OE023- Emotional Intelligence
OE024 - Decision Clarity
OE025 - Focused Creativity
OE026- Systems Thinking
OE027 - Relationship Advancement
OE028 - Conflict Management
OE029 - Negotiation Prowess
SALES SUCCESS
---
SS001 - Success with Challenging Customers
SS002 - Understanding Customer Value
SS003 - Delivering Customer Value
SS004 - Delivering Customer Happiness
SS005 - Sales Leadership
SS006 - Closing Sales
SS007 - Competitive Mindset
SS008 - Competitive Selling
SS009 - Competitive Immunity
SS010 - Pre-call Planning
SS011 - Determining Customer Needs
SS012 - Storytelling
SS013 - Building Rapport
SS014 - Virtually Getting Results with Customers
SS015 - Positive Mindset
MYERS BRIGGS
---
MB001 - Using MBTI
MB002 - Using Type to Solve Conflicts
MB003 - Communication Strategies using Type
MB004 - Optimizing Leadership using Type
MB005 - Type and Managing Change
MB006 - Problem Solving and Decision Making using Type
MB007 - Increasing Creativity Using MBTI
MB008 - Working Remotely More Productively Using MBTI
MB009 - Increasing Emotional Intelligence Using the MBTI
VIRTUAL WORK
---
VW001 - Managing Priorities in a Virtual Environment
VW002 - Staying Engaged in a Virtual Environment
VW003 - Leading Impactful Meetings in a Virtual Environment
VW004 - Becoming a Trusted Advisor in a Virtual Environment
VW005 - Getting Impactful Feedback in a Virtual Environment
VW006 - Making Effective Presentations in a Virtual Environment
TEAM PERFORMANCE
---
TP001 - Leading Virtual Teams
TP002 - Team Optimization
TP003 - Team Charters
TP004 - Team Optimization: Focus on Sales Teams
TP005 - Team Optimization: Focus on Marketing Teams
TP006 - Team Optimization: Focus on Leadership Teams